Another Final Fantasy on the Xbox 360?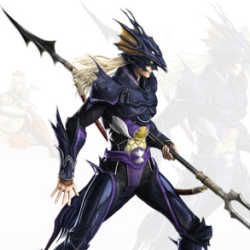 When Square Enix announced that Final Fantasy XIII was going multiplatform, people freaked the hell out. Sony fanboys lamented the death of honor, while Xbox fanboys lavished in the victory. Now it appears that there's something else for fanboys to obsess about.
There's a mysterious listing on Xbox Japan's website (opens in new tab) for Final Fantasy IV. Whether or not this is the sequel, Final Fantasy IV: The After, or the original title is unknown, but hopefully Square Enix will clear the air soon enough. Also, I hope it actually comes to America.
It could, of course, be coming to PS3 too - Xbox Japan obviously wouldn't mention that sort of thing. We'll see, though. For now, Xbox 360 owners can feel free to gloat.
Your Daily Blend of Entertainment News
Thank you for signing up to CinemaBlend. You will receive a verification email shortly.
There was a problem. Please refresh the page and try again.