Assassin's Creed II Dev Doc: Ezio Vs Altair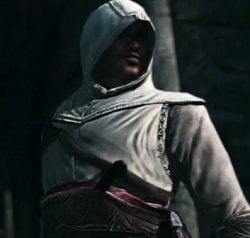 Ubisoft's upcoming sequel to Assassin's Creed is nearing its finale of video dev docs so the team compares the difference between Ezio and the original acrobatic assassin, Altair. So which assassin comes out on top as being the better hidden-blade killer?
Well, ultimately the team avoids the scenario of Ezio vs Altair by simply explaining that Altair was raised to be a kick-butt assassin while Ezio has to take a journey through his lifespan to become a deadly force to be reckoned with. In fact, the game spans the likes of several decades to fully explain how Ezio measures up to following the assassin's creed.
It's one of the shorter of the developer documentaries but easily one of the better ones. You can check out the new video below and look for the game to hit the Xbox 360 and PS3 at local retailers come November 17th. For more information on Assassin's Creed II be sure to visit the Official Website.
Your Daily Blend of Entertainment News
Staff Writer at CinemaBlend.