Atari Filing For Bankruptcy In U.S.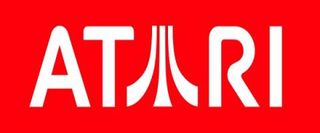 It's a bittersweet day for fans of classic gaming as Atari's U.S. operations file for chapter 11 bankruptcy as the company seeks "to separate from the structural financial encumbrances of their French parent holding company, Atari S.A., and secure independent capital for future growth," according to a statement provided by the company. So, Atari U.S. as we know it is going the way of the dodo but, like its fine feathered friend the Phoenix, the company hopes to rise from the ashes anew.
In short, Atari U.S. is hoping to separate from its parent company in order to become its own entity and make new games, primarily focusing on digital and mobile titles. In order for that to happen, though, the company as we know it will have to be dissolved.
According to the terms of the petition, Atari U.S. has 90-120 days to sale all, or at least most, of its assets. This includes the legendary Atari logo and all of its titles. The company's games include Pong, Asteroids, Centipede, Missile Command, Battlezone and Tempest.
Atari U.S. has already shifted its focus away from retail games to digital titles and mobile games, such as Breakout, Rollercoaster Tycoon and Atari Greatest Hits. They plan to keep their efforts honed on these markets, but now they will be pursuing new projects with no ties to the Atari family of games. Atari U.S. is also seeking $5.25 million in debtor-in-possession financing at this time, presumably to help kickstart the company's new projects.
Staff Writer for CinemaBlend.
Your Daily Blend of Entertainment News
Thank you for signing up to CinemaBlend. You will receive a verification email shortly.
There was a problem. Please refresh the page and try again.