Battlestar Galactica Online Beta Begins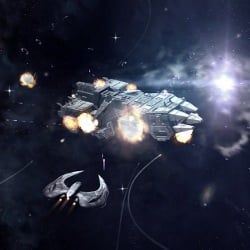 Bigpoint has announced that the closed beta testing for browser-based MMO Battlestar Galactica is now underway. Thousands of players from Europe and North America have received invitations.
If you've haven't gotten an invite yet, don't fret. Bigpoint will be adding new testers every day. To express your interest, head to the game's website. The beta will eventually be opened to all comers in December.
The closed beta introduces players to the game with a tutorial mission, playable as a human or Cylon. Afterward, they'll be able to explore the universe, battle opponents controlled by A.I. or other players, and also mine for resources. If that all sounds too productive for you, you can also just explore the game's locations, which include a Cylon Basestar and the Battlestar Galactica itself.
Staff Writer at CinemaBlend.
Your Daily Blend of Entertainment News
Thank you for signing up to CinemaBlend. You will receive a verification email shortly.
There was a problem. Please refresh the page and try again.