Braid's Price Slashed On Xbox Live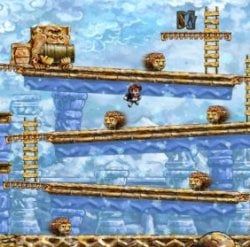 Microsoft is bringing back the weekly Xbox Live deals program from December that offers reduced prices on Xbox Live Arcade games, downloadable content, and Xbox Originals. The first bargain on the table is 33% off the XBLA game Braid.
Starting today, you can purchase the puzzle platform game for only 800 Microsoft Points ($10) instead of the usual 1200 ($15) in all regions. Note that you need to be an Xbox Live Gold subscriber to get these deals. The announcement on Major Nelson's blog notes that discounts on Xbox Original Fable and downloadable content for Ninja Gaiden II and Project Gotham Racing 4 will arrive later this month.
Braid was released on Xbox Live Arcade last August and will come to the PC at the end of March. Blend Games reviewed the game last summer and you can find out what we thought here.
Staff Writer at CinemaBlend.
Your Daily Blend of Entertainment News
Thank you for signing up to CinemaBlend. You will receive a verification email shortly.
There was a problem. Please refresh the page and try again.