Call Of Duty 5 System Requirements Revealed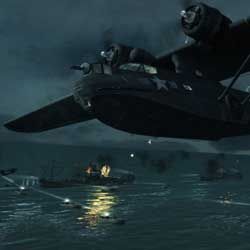 Treyarch's Call of Duty: World at War is only a few months away and we've got the system requirements for you. I got them from an article on a Dutch gaming site, which I then plugged into Babel Fish translator for giggles. Check out the requirements and see if "say titles to do splendours not too heavy for our systems."
Call of Duty: World at War Minimum System Requirements (via 9lives):
CPU: AMD 64 3200+ / Intel Pentium 4 3.0GHz +
Memory: 512MB (XP) or 1GB (Vista)
HD Space: 8GB <
Graphics Card: Nvidia 6600GT/ATI Radeon 1600XT or higher (Shader 3.0 or better) with 256MB memory
On the whole, they don't sound too far off from the requirements from Call of Duty 4, but that shouldn't be surprising considering it uses more or less the same game engine. Unlike COD4, which was set in modern times, World at War will be another romp through WW2. It's due in November for PC, PS3, Xbox 360, and Wii.
Staff Writer at CinemaBlend.
Your Daily Blend of Entertainment News
Thank you for signing up to CinemaBlend. You will receive a verification email shortly.
There was a problem. Please refresh the page and try again.