Call Of Duty: Black Ops 2 Nuketown Zombies Comes To PC, PS3 Next Week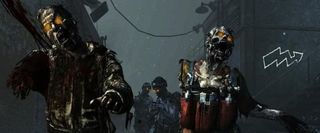 Activision announced via the official Call of Duty twitter feed that Nuketown Zombies DLC for the PlayStation 3 and PC will be available starting next week on January 17th. The twitter also suggests to grab a DLC season pass, because Kotick needs a new yacht.
Like previous Call of Duty games, Black Ops II comes ripe with a prolonged seasonal outpouring of DLC. This enables Activision to continue to make money on the product long after release and it gives die-hard COD addicts something to feed on until the next annual release.
Basically, the seasonal pass enables gamers to save up to $10 as opposed to buying individual map packs, especially when you're paying $14.99 for a couple of maps? Ha, that's bollocks right there because you could get a few indie games from Steam for that price. Hard decision right there folks: A couple of games or a couple of maps? Man, what a mind challenge that is.
The season pass for Black Ops 2 clocks in at about $49.99, which is the price of a brand new Wii or Wii U game, or the price of an Xbox 360 or PS3 title that's been out after a couple of months. So yeah, you can either get another game or get a season pass which comes with access to four map packs. New game or four map packs...dang, that's another toughie right there.
Anyway, you can look for the Nuketown Zombies map to arrive for PC and PS3 players next week. And don't forget to bring your wallet with that anticipation, Bobby don't like scrubs.
Staff Writer at CinemaBlend.
Your Daily Blend of Entertainment News
Thank you for signing up to CinemaBlend. You will receive a verification email shortly.
There was a problem. Please refresh the page and try again.