Call Of Duty: Ghosts 6GB Of RAM Requirement Is Fake, Modders Offer Patch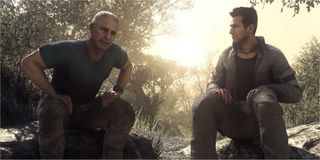 So you know how Activision let loose the official system requirements of Call of Duty: Ghosts for PC and it stated that it required 6GB of RAM? Remember that? Just in case you forgot we reported on the system requirements here and even if you fanboys want a more reputable source, you can check out the story on CVG. Well, the system requirements for Call of Duty: Ghosts on PC are bogus and modders have offered a fix for the problem.
So originally, it was uncovered that those with early access to the game tried running it on a system with only 4GB of system RAM. A user posted up a photo of the error message for a system trying to run the game on anything less than 6GB on Guru3D's forum, which you can view below.
As noted on Incgamers, the user used Window's task manager to actually monitor the RAM usage and it turns out that the game barely uses 2GB, with the user writing...
Regardless of how they designed the title, the game does not, I repeat, does not require 6GB of RAM. Even more than this, modders released a patch to get a workaround for the issue.
As noted on DSO Gaming, there is a crack for the game that allows PC users with at least 4GB of RAM to play Call of Duty: Ghosts and bypass the 6GB requirement.
The crack seems to be available mostly on torrents so tread on that ground cautiously and use the file at your own risk, but you can easily search up the fix by looking for a file on search engines called: Call.of.Duty.Ghosts.RAMfix.Crack.Only-3DM
It's kind of a huge pile of bullcrap that Infinity Ward would pull something like this. It's either a showcase of trying to up-sell the game's next-generation status by forcing the requirement of higher system specifications or just a sign of lazy porting.
Some gamers believe that this was a marketing ploy – requiring gamers to have 6GB of RAM – by Activision in order to compete with Electronic Arts and DICE whose Battlefield 4 is also pushing some rather beefy specifications for high-end PC gaming.
Now I don't mind upgrading a piece of hardware here or there or games that push for the evolution of graphics technology (e.g., Crysis) but I do mind artificial inflation for the sake of marketing prestige. That kind of bullcrap just isn't cool... at all.
Call of Duty: Ghosts is available this week for current-gen consoles and you'll be able to play it on the Xbox One and PS4 later on in the month. As usual, if you don't mind playing the graphically inferior version the game will be available on the Xbox One at 720p and available on the PlayStation 4 at native 1080p. Just thought you should know.
Your Daily Blend of Entertainment News
Staff Writer at CinemaBlend.