Check Out This Week's Xbox Live Discounts For Xbox One And Xbox 360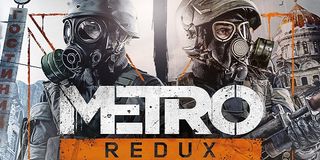 Another week has arrived and, with it, we've got yet another sale offering a handful of games at discount prices. This week's Deals with Gold offers six Xbox One games and four Xbox 360 titles marked as low as 75 percent off, including a couple of post-apocalyptic shooters and what might as well be called the spiritual successor to the Resident Evil series.
This week's Games with Gold discounts recently went live on the Major Nelson blog, throwing out some pretty sweet discounts for games that involve people shooting things. These prices will be good through April 20, so that give you about six days to make all necessary purchasing decisions.
Kicking things off with the Xbox One deals, both Metro 2033 Redux and Metro: Last Light Redux have been marked down by 40 percent. Those games are also on sale for 50 percent off on the 360 this week as part of Games with Gold. Finally, the Redux Bundle for Xbox One is half off this week, in case you'd rather just buy both first-person shooters at the same time.
NHL 15 is also on sale this week , discounted by 50 percent for each console. You'll find that exact same discount for The Evil Within on both consoles, making getting the poop scared out of you in an asylum cheaper than ever. And in case you want to call foul concerning my earlier description of this week's sale titles, you do technically "shoot" the puck in hockey, so there.
Finally, the tower defense game, Defense Grid 2, is on sale this week for Gold members, marked down by 75 percent.
While NHL 15 wasn't super well received by critics or fans, pretty much everything else on this week's Games with Gold roster is worth a look. Defense Grid 2 puts some clever spins on its genre while The Evil Within offers up some old school horror game mechanics and gore, complete with an unfamiliar setting and some truly frightening enemies to fight or run from.
As for the Metro titles, they're pretty much hailed as two of the more original shooters to come out in the past decade, emphasizing scarce resources and an oppressive setting over flat-out shooting 24/7. If you haven't played them yet, they're well worth a look on their own or bundled together.
Your Daily Blend of Entertainment News
Staff Writer for CinemaBlend.
Your Daily Blend of Entertainment News
Thank you for signing up to CinemaBlend. You will receive a verification email shortly.
There was a problem. Please refresh the page and try again.