A Complete Guide For PS3 Trophies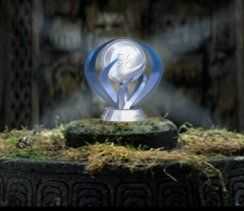 Keeping track of what trophies are up for grabs in the latest or old-time-favorite PS3 games can seem a little overwhelming (though not quite as overwhelming as a complete listing of all Achievements for 360 games). Nevertheless, there's a new guide online that can satisfy all your PS3 Trophy needs.
PlayStation LifeStyle has put up a complete guide (or Trophy portal) for more PlayStation 3 games than you can shake a stick at. According to the website, "Today we are proud to unveil our PlayStation Trophy Portal, complete with the most up-to-date database of every trophy in every game that features trophy support. Our custom trophy database is updated nearly in real-time and includes all PSN, PlayStation 3, patches and add-ons."
Primarily this is good for any gamer who needs a little insight and heads-up information about trophies in PSN/PS3 games. There are two index views for both icon and lists, guides for the trophies and…best of all; the list is nearly updated in real-time. It's a mighty tall order for some dedicated PS3 owners but PlayStation LifeStyle seems to be fulfilling it.
You can check out the complete guide for PS3 Trophies at PS LifeStyle. For more gaming info, insight, updates and news, be sure to stay tuned in with Blend Games.
Your Daily Blend of Entertainment News
Staff Writer at CinemaBlend.