DLC Sales Might Top $1 Billion Next Year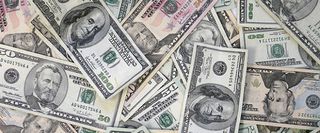 Premium downloadable content is a common thing for gamers to complain about. However, in spite of all these complaints, more and more players are ponying up money for DLC.
Market analyst firm EEDAR (via VentureBeat) says that over 51% of PS3 and Xbox 360 owners have bought downloadable content for their console in the past 12 months. That's a sharp increase from 40% in 2010 and 34% in 2009. EEDAR estimates that DLC sales will total over $875 million this year, and could hit the $1 billion mark next year.
It should be noted, though, that EEDAR counts downloadable games in those figures, in addition to game add-ons. That makes it harder to see how many gamers buy add-ons. However, there's clearly an upward trend here. Better broadband speeds and an increase in the supply of DLC are two of the reasons that downloadable content sales have gone up.
There are several reasons why the other 49% of gamers haven't bought any digital content. The most common reason, privacy concerns, was mentioned by 47% of this group. About 38% of these non-buyers said that the lack of a return policy was a factor. Surprisingly, quality concerns were only cited by 11% of this group.
The gaming industry will no doubt try their damnedest to woo this skeptical 49%, as there's a lot of potential money to be made. EEDAR estimates that if all of these gamers had bought DLC, that would've generated an additional $600 million in revenue.
Staff Writer at CinemaBlend.
Your Daily Blend of Entertainment News
Thank you for signing up to CinemaBlend. You will receive a verification email shortly.
There was a problem. Please refresh the page and try again.