Dark Souls 3 Release Date Has Been Set, Special Editions Announced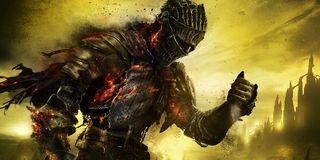 Bandai Namco has confirmed the Western release date for Dark Souls 3. Start practicing your controller-throwing skills now because you've only got a few months until the game arrives.
Dark Souls 3 will launch on PS4, Xbox One and PC on April 12 in North America and South America. The game's Japanese debut will happen on March 24th, though, so you'll have plenty of reviews to check out before the game lands in Western stores.
The game is now available for pre-order through various retailers. PS4 and Xbox One owners will have two special editions to choose from. The Day One Edition is a free upgrade for anyone who reserves the standard $60 edition of the game and comes with the following items:
Dark Souls 3 game disc
Prima starter guide
Official DS3 soundtrack
Exclusive O-Sleeve packing
More devoted fans can opt for the $129.99 Collector's Edition, which includes everything from the Day One Edition along with a few other physical extras:
Official art book
Cloth map of the game world
10" Red Knight statue
Collector's box
There's no special edition available for the PC version of Dark Souls 3. Still, this is the first game in the Dark Souls series to hit PC on the same day as consoles, though, so at least we're making progress.
Dark Souls 3, like past games in the series, is an action RPG set in a dark fantasy world. Traps and monsters alike can kill players very quickly so players need quick reflexes or, barring that, the patience to learn from their many deaths. Players can invade each other's games to attack or help fellow adventurers. Developer From Software said in the past that the gameplay for Dark Souls 3 will be based closely on DS2, albeit with tweaks such as additional character options and additional special moves.
In an interesting twist, From Software says that this could be the last game in the Dark Souls series. It's hard to imagine them retiring the franchise after so few games, considering how sequel-happy this industry is, but we'll see.
Staff Writer at CinemaBlend.
Your Daily Blend of Entertainment News
Thank you for signing up to CinemaBlend. You will receive a verification email shortly.
There was a problem. Please refresh the page and try again.