Diablo 3 PVP Unavailable At Launch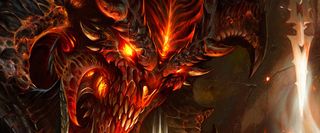 Blizzard is trying to get Diablo 3 ready for release so they're cutting back on unfinished features. The latest casualty of this editing process is the game's player-versus-player combat. Blizzard says that there will be no PvP in the game at launch.
"As we're counting down the days until we're ready to announce a release date for Diablo III, we've come to realize that the PvP game and systems aren't yet living up to our standards," said game director Jay Wilson on the game's official blog. "Today, we wanted to let you know that we've made the difficult decision to hold back the PvP Arena system and release it in a patch following the game's launch. After a lot of consideration and discussion, we ultimately felt that delaying the whole game purely for PvP would just be punishing to everyone who's waiting to enjoy the campaign and core solo/co-op content, all of which is just about complete."
It's not clear how long players will have to wait for the PvP patch. However, Wilson reassures gamers that it will be jam-packed with content.
"When the PvP patch is ultimately ready, it will add multiple Arena maps with themed locations and layouts, PvP-centric achievements, and a matchmaking system that will help you and your team get into fairly matched games quickly and easily. We'll also be adding a personal progression system that will reward you for successfully bashing in the other team's skulls."
Blizzard previously announced that they've removed companion pets and reforging scrolls from the game as well to speed the development. Those two features are obviously a lot smaller in scale than PvP, though.
Rumor has it that D3 will be released on April 17th. Whether or not that's true, it sounds like Blizzard is close to officially announcing the date.
Staff Writer at CinemaBlend.
Your Daily Blend of Entertainment News
Thank you for signing up to CinemaBlend. You will receive a verification email shortly.
There was a problem. Please refresh the page and try again.