The Difficult Way One Player Got Steam Games Running On The PS4, See The Video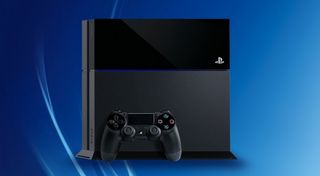 Using the PS4 to play PC games seems like a backward dream come true, given that a lot of PC gamers would probably love to play PS4 games on their PCs. Nevertheless, one enterprising gamer managed to get Sony's system to run Linux, and from Linux they were able to boot into Steam's Big Picture Mode.
Engadget details the struggles and hardships one would have to endure in order to first jailbreak their PlayStation 4, and then run a distro of Linux on the system in order to boot to the free OS. The user, going by the handle of OsirisX, uses the Arch version of Linux on the PS4 1.76 firmware update. There's an exploit in the 1.76 update that allows users to jailbreak and sneak a version of Linux onto the PS4.
However, even if you do manage to get Linux on the PS4, there's a matter of driver compatibility. You'll need to manually download the source code for AMD's Radeon drivers from fail0verflow. This will enable your distro to render graphics from games requiring PC drivers. You'll need to get both the 32bit and 64bit Radeon patches and then manually compile the source libraries to make a working a driver set.
After that, you can attempt to boot up into Linux, as demonstrated in the video below.
It takes a really long time to get Linux up and running, and for a long while you might even assume that the entire thing has completely locked up. No, it's just loading really, really slowly.
After spending around four minutes waiting for Linux to boot into Steam's Big Picture Mode, we finally get to see Valve's digital distribution platform up and running on the PS4. You will need a legitimate Steam account and games on your library to make use of the features.
One of the things I find most fascinating is the fact that Steam is able to pick up the PS4's system specs. If there was ever any doubt about what the console is running, Steam lays it all out, verifying that each of the eight cores on the APU are running at only 1.6ghz, and that only 700MB of the shared GDDR5 8GB of RAM is automatically reserved for PS4 standard functionality. They've really optimized the RAM usage since its original launch, where 3GB was automatically put aside for system use.
According to Engadget, OsirisX was only able to get games to run at the low or medium settings on the PS4. As showcased in the video above, Bastion is demonstrated to run on the PS4 but not with a lot of fluidity.
Some gamers note that getting a PS4 to run PC games seems backwards; others make it known that it's not about the PS4 running Steam games well it's just the fact that it's able to run Steam games that opens up a lot of opportunities for hacking the PS4.
Now the real feat is when someone is able to get PS4 exclusives to run on PC.
Staff Writer at CinemaBlend.