Digital Game Sales Hit $10 Billion In 2012; Used Game Sales And Retail Are Down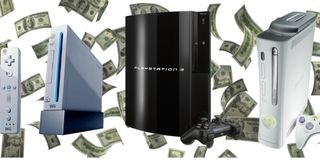 Despite a lot of complaints from AAA publishers about used game sales, according to new data from NPD Group the used games market is actually in a steep decline, this happens while DLC and microtransactions are on an incline and digital game sales now make up for 40% of the intake of revenue in certain markets of the industry.
GameIndustry.biz has a rundown of the numbers and they're quite surprising (if you're one of those people who still believes whatever publishers tell you to be true).
The digital games market grew by 33% in 2012, with four key markets making up for $10 billion in sales alone. The U.S. garnered $5.9 billion in digital sales, the U.K. racked in $1.7 billion, Germany managed $1.4 billion and France totaled out with $1 billion.
According to NPD, North American retail managed $7.1 billion and made up for 48% of the total $14 billion in revenue from the entire video game market. The retail game market, however, has dropped in 2012 by 22% from what it was in 2011.
Used games only account for $1.59 billion in revenue, which means that a year's-worth of the used game market barely makes up for a fraction of what Activision or Electronic Arts make in a single quarter. The used game market has also dropped by 17.1% in 2012 compared to what it was in 2011. Despite publishers complaining about used games cannibalizing new game sales, the used game market is actually shrinking.
DLC accounted for $2.22 billion in 2012, up 33.9% over the previous year. Subscriptions stayed steady at $1.05 billion, up 12.9%. Mobile games grew by $2.11 billion in 2012 with social games raking in $544 million. Mobile games are up 10.4% over the previous year, which is moderate but quite telling that the mobile game market isn't quite booming the way some market insiders have been claiming.
What's more is that only 27% of mobile gamers in the U.S. actually pay for their games, while 40% of European gamers are willing to part ways with their money for their mobile gaming adventures. European gamers also spend more time playing mobile games than U.S. gamers...so it's safe to assume the U.S. isn't quite the breeding ground for mobile money making.
One thing worth noting is that mobile gaming is expected to be huge in China and other Southeast Asian territories. Growth is expected to hit $1 billion even for mobile gaming in China this year with an estimated $2.8 billion in 2016.
Tim Merel of Digi-Capital noted that game developers who want in on the big cash flow should start making preparations to get in good with mobile distributors in Asia, as the MMO, free-to-play, social and casual markets will be huge there. This is just a reiteration of what was previously confirmed in a report on China's financial intake in the gaming market in 2012.
The report also notes that North America and Europe's customer base are still primarily heavily invested in home console entertainment and that's unlikely to change anytime soon.
(Main image courtesy of Digitaltrends.com)
Your Daily Blend of Entertainment News
Staff Writer at CinemaBlend.