Dragon Ball Z Tenkaichi Tag Team And Raging Blast 2 Announced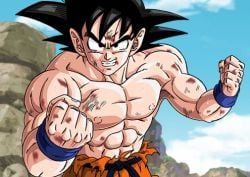 Namco Bandai has unveiled two new Dragon Ball Z fighting games for both handhelds and consoles. The two new games are scheduled to appear on the PSP, Xbox 360 and PS3 later this fall.
Dragon Ball Z Tenkaichi Teag Team is a multiplayer-based fighter for the PSP featuring a variety of modes, including a complete combative retelling of the DBZ saga starting with the Saiyans and working its way up to the Majin Buu saga. Surprisingly enough, the game sports 70 customizable characters, a 100 battle mode and even a survival mode.
Dragon Ball Z Raging Blast 2 is the sequel to the stellar fighting game for the PS3 and Xbox 360, featuring 20 brand new characters (bringing the playable total to 90), new environmental damage effects, increased special abilities using the new Raging Soul System and alternative combos that can be employed using an active Pursuit Attack system.
DBZ fans probably can't wait to get their hands on these titles, but you'll have to way for the fall to do so. You can learn more about Dragon Ball Z Tenkaichi Tag Team and Dragon Ball Z: Raging Blast 2 by visiting the Official Website.
Your Daily Blend of Entertainment News
Staff Writer at CinemaBlend.