Dungeon Defenders Steam Pre-Order Bonuses Announced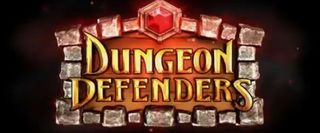 Trendy Entertainment's upcoming cooperative, action-RPG, strategy-based tower defense game, Dungeon Defenders, has a few special bonuses available for it if you pre-order the game from the digital distribution network, Steam.
Like most Steam-exclusive bonuses the content in Dungeon Defenders consists of a lot of cross-over content from other Valve games, including the Aperture Science handheld Portal device. Yeah you read that right. The Huntress in Dungeon Defenders will be able to get her hands on the portal device where you can open portals on the map to either teleport or warp enemies around the map. It's a great strategic tool for anyone who knows how to use spatial warping to their advantage.
That's not all, though. There are four bonus troops to make use of in the game from Team Fortress 2. Those of you familiarized with the likes of The Heavy, The Engineer, The Medic and The Pyro will be able to help out in those tough binds. The Heavy can use the gatling gun to clear out foes while The Engineer can repair defense structures. The Medic can heal allies and The Pyro can set enemies ablaze with fire.
You can learn more about the pre-order bonuses and the game details for Dungeon Defenders over at the Official Website. Dungeon Defenders is set for release on Xbox 360 and PC October 19th. The game is set to release on the PlayStation 3 a day earlier, on October 18th.
Staff Writer at CinemaBlend.
Your Daily Blend of Entertainment News
Thank you for signing up to CinemaBlend. You will receive a verification email shortly.
There was a problem. Please refresh the page and try again.