Dynasty Warriors StrikeForce Console Exclusive Screenshots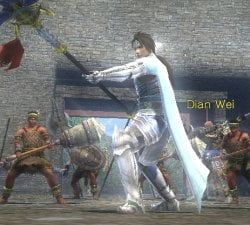 Koei's highly regarded handheld rendition of Dynasty Warriors: StrikeForce is coming to the Xbox 360 and PS3 and they released some new screenshots of the exclusive quests that will be featured in the game.
For those of you who have become tired of the Dynasty Warriors franchise with all the endless KOs of mindless AI enemies, you can rest assured that StrikeForce does away with a lot of what made previous entries in the series boring. For instance, bosses are much larger and much more dynamic this time around and a whole new ability to fight in the air (like the kung-fu classics) has been implemented.
You can check out the new screenshots of the Xbox 360/PS3 version of the game below or visit the Official Website for more info. Dynasty Warriors: StrikeForce is due out on February 16th, 2010.
Image 1 of 12
Your Daily Blend of Entertainment News
Staff Writer at CinemaBlend.