E3 2016 Schedule: When And Where You Can Stream The Press Conferences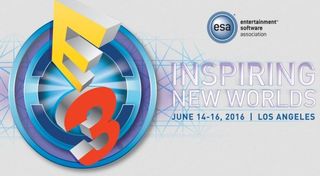 A large part of E3 is seeing the press conferences from major game studios live. Over the past couple of years it's become tradition to tune in to see what new games, products, hardware and announcements are in store from the major three platform manufacturers and top tier publishers. Well, some streaming details have been announced so you can know exactly where to go to get your digital E3 fix.
Game Informer plastered up a nice little streaming chart so you can easily and conveniently click through and bookmark the appropriate sites so you'll know when and where to tune in and watch the appropriate press conference(s). You can check out the listing below.
Sunday June 12:
Electronic Arts – 1pm PST / 4pm EST
Bethesda - 7pm PST / 10pm EST
Monday June 13:
Microsoft - 9:30am PST/ 12:30pm EST
http://www.twitch.tv/xbox & Xbox.com (opens in new tab)
PC Gaming Show - 12pm PST / 3pm EST
Ubisoft - 1pm PST / 4pm EST
Game Informer notes that Sony and Nintendo have not officially announced their plans just yet, but they should be coming soon. Nintendo usually holds a Nintendo Direct that runs for an hour, highlighting their new games and products. They already announced that they would not be showcasing the Nintendo NX at this year's E3 and they would not be talking about any other games for the Wii U except for The Legend of Zelda. Despite the fact that the game is a cross-gen release, they will not be talking about The Legend of Zelda's appearance on the Nintendo NX.
Sony, however, will have a lot to showcase at this year's E3. They will be prepping for the October release of their first foray into the world of virtual reality with the PlayStation VR, and they've been pegged to announce a brand new mid-gen refresh for the PlayStation 4, dubbed the PlayStation Neo. The new system is supposedly beefed up on the GPU and CPU front with better compatibility for VR games, and a stronger architecture for native 1080p and 60fps games. It's also rumored that the new system will run media at 4K with 4K upscaling for current generation games. Sony has neither confirmed nor denied these rumors, and they're letting the hype train build up as they head toward E3.
Microsoft is also expected to announce some new hardware and software during their conference, including a mid-gen refresh that's rumored to be a slimmer Xbox One with a white console livery and a matching controller.
EA will basically set the stage for the kind of momentum we can expect out of this year's bustling week of gaming news taking place at E3. The company will officially unveil Titanfall 2 gameplay, along with Battlefield 5 and Mass Effect: Andromeda. Given the recent announcement that Respawn Entertainment would be working on a new Star Wars title, don't be surprised if they tease it ever-so-briefly during their conference.
I didn't think this year's E3 was originally going to be all that exciting, but each of the top players have managed to build up quite a bit of hype leading up to the event. The only major letdown so far is Nintendo not committing to the Nintendo NX at this year's trade show. Nevertheless, you can look for all of the excitement to get underway starting June 12.
Your Daily Blend of Entertainment News
Staff Writer at CinemaBlend.