EA Attacking Call Of Duty With Bad Company 2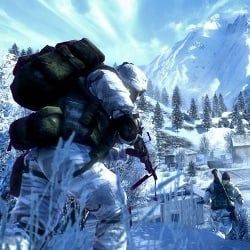 Given the huge sales of Modern Warfare 2, you wouldn't think EA would want to invite comparisons between that game and their upcoming modern day military shooters. That's exactly what they want, though.
"In March we will launch Battlefield: Bad Company 2, which is our first strong attack on Call Of Duty," said EA Europe senior vice president Jens Uwe Intant in an interview with MCV. "The shooter space is one we don't want to give up. It's an important genre and we were the number one. So we are certainly working on how we can get that crown back and Battlefield: Bad Company 2 is an important product in that context."
"The franchise is strong, with a good product record. If any of our studios can take on Modern Warfare then it's DICE."
EA's other shot at the "crown" will come in the fall, when Medal of Honor is released.
Your Daily Blend of Entertainment News
Staff Writer at CinemaBlend.