EA Closes Pandemic Studios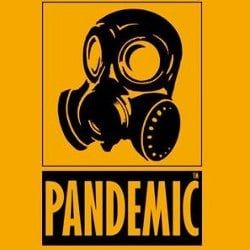 Today Mercenaries and Star Wars: Battlefront developer Pandemic Studios was officially closed down. The studio was the latest victim of a new cost-cutting initiative by parent company EA.
"It's official, pandemic is shut down as of today," tweeted Pandemic designer Drew Marlowe earlier today (via Shacknews). "Thankfully it looks like we are getting decent severance."
"I want to make it clear that the Pandemic brand and franchises will live on. In the months ahead, we will announce plans for new games based on Pandemic franchises," said EA Games Label Senior Vice President Nick Earl in an internal EA memo obtained by Kotaku.
Around 200 people were let go in today's closure. Pandemic's satellite studio in Brisbane, Australia was closed down in February 2009 after a failed attempt to create a game adaptation of The Dark Knight. The main Pandemic studio in Los Angeles recently finished development of The Saboteur, a World War II sandbox game that will be released on December 8th.
Staff Writer at CinemaBlend.
Your Daily Blend of Entertainment News
Thank you for signing up to CinemaBlend. You will receive a verification email shortly.
There was a problem. Please refresh the page and try again.