Upcoming Star Wars Movies And TV Series
There's a lot coming to the galaxy far, far away...
October 2022 marked the 10-year anniversary of Disney's purchase of the Star Wars property from George Lucas, an acquisition that helped the beloved franchise reach new heights (and a more aggressive release model). Since then, fans have seen a new trilogy, a pair of standalone films, and multiple TV shows on Disney+ like The Mandalorian, Star Wars: The Bad Batch, and Andor, which completed its first season in November 2022.
And while, it has been more than three years since the most recent film release in the franchise – 2019's Star Wars: The Rise of Skywalker – there are still a lot of new projects being developed for the silver and small screens.
But what exactly are these projects that are currently in the works? How long do we have to wait for them? We've built this guide to specifically answer all of those questions and more, so read on and discover everything that we know so far about the Star Wars movies and shows that will soon come to the galaxy far, far away.
Ahsoka - Disney+ - August 23, 2023
In December 2020, Disney and Lucasfilm announced Ahsoka, a new live-action series following Rosario Dawson's Ahsoka Tano. There is no word on what the show will actually be about, but it will presumably follow the Jedi after her encounters with Mando and Grogu in The Mandalorian Season 2 and The Book of Boba Fett. Following several rounds of casting announcements in November 2021 and then later in February 2022 (including the addition of Hayden Christensen's Anakin Skywalker), production got underway in May 2022.
By Star Wars Celebration 2023, the first Ahsoka trailer premiered, and with it came the August release window in the same year. That date was finalized in June 2023, when the Star Wars Twitter account revealed that the series will debut on August 23rd.
Star Wars: Skeleton Crew - Disney+ - 2023
As revealed during the 2022 Star Wars Celebration, Star Wars: Skeleton Crew is scheduled to premiere at some point in 2023, welcoming Jude Law to the ranks of actors to appear in both Star Wars and Marvel. The Amblin-style series will center on a group of 10-year-old kids lost in the universe who are looking for a way back home. And just like The Mandalorian and The Book of Boba Fett, the show will take place between the fall of the Empire in The Return of the Jedi and rise of the New Order in The Force Awakens.
Andor Season 2 - Disney+ - August 2024 (Predicted)
The first season of Andor has only just ended, but showrunner Tony Gilroy, the cast, and crew didn't waste any time getting started on the sophomore effort. When speaking with TheWrap in September 2022, Gilroy revealed that production on Andor Season 2 was to get started in November and would carry on through August 2023. But those expecting a quick turnaround should be prepared to wait, as Gilroy also estimated that it will take around a year for post-production. During Star Wars Celebration 2023, after a first look was unveiled to the audience, the showrunner then estimated it would premiere on Disney+ by August 2024, but that release window is by no means official.
The Acolyte - Disney+ - 2024
Leslye Headland, the co-creator of the Emmy Award-winning Netflix series Russian Doll, will also be creating her very own Star Wars show, titled The Acolyte for Disney+ at some point in the future. According to a Variety report from April 2020, the show will be a female-centric series that takes place in a part of the Star Wars timeline that we have yet to see. It was further revealed in December 2020 that the show would welcome audiences into a galaxy filled with mystery and the emerging dark side. At this point, a lot of details have yet to be released, though in December 2021, Variety posted that Amanda Stenbrerg is reportedly being eyed for a mysterious role on the series. And according to comments made by Headland in the June 2022 Vanity Fair Star Wars profile, the series will take place around 100 years before the events of Star Wars: Episode I – The Phantom Menace.
In November 2022, the official Star Wars website announced the cast would include Amandla Stenberg, Lee Jung-jae,Manny Jacinto, Dafne Keen, Jodie Turner-Smith, Rebecca Henderson, Charlie Barnett ,Dean-Charles Chapman, and Carrie-Anne Moss. By Star Wars Celebration 2023, a handful of other cool tidbits were revealed, including that the show will include a Wookiee Jedi Master and will come out sometime in 2024.
Untitled Rey Movie - TBD
Originally Lost and The Leftovers creators Damon Lindelof was writing a Star Wars movie with partner Justin Britt-Gibson, and Shareen Obaid-Chinoy, who directed several episodes of Mrs. Marvel earlier in the year, had been tapped to direct the mystery project. However, by March 2023, Lindelof and Britt-Gibson departed the project, and shortly thereafter, it was revealed that Peaky Blinders' Steven Knight had taken over scriptwriting duties.
Several weeks after that, it was announced at Star Wars Celebration that this Star Wars movie will follow Daisy Ridley's Rey 15 years after the events of The Rise of Skywalker as she rebuilds the New Jedi Order and confronts "the powers that rise to tear it down." There's been no word about if other familiar faces from the Sequel Trilogy will appear in this movie.
Untitled Dave Filoni Movie - TBD
After being arguably the most influential figure in Star Wars television for years, the time has come for Dave Filoni to leave his mark on the franchise's cinematic realm. It was announced at Star Wars Celebration as part of the latest update on the franchise's movie plans that he will direct a feature that covers "the escalating war between the Imperial Remnant and the fledgling New Republic." In other words, it will close out the connective threads established in shows like The Mandalorian, The Book of Boba Fett, Ahsoka and Skeleton Crew, i.e. the stories taking place in the immediate years after Return of the Jedi. It's unclear if that also means those shows will end or if they'll keep going afterwards, but Filoni will once again be joined by producer Jon Favreau.
Untitled James Mangold Movie
As if directing Swamp Thing for the new DC Universe wasn't enough to keep him busy, now Logan director James Mangold is lending his talents to the Star Wars franchise. Mangold already has some experience collaborating with Lucasfilm from directing Indiana Jones and the Dial of Destiny, and this time, he's been tapped to helm a movie about the dawn of the Jedi. It will take place roughly 25,000 years before any of the Star Wars stories that have been chronicled on film and television. The filmmaker described this project as a "Biblical epic" that takes a Ten Commandments-like approach to showing the origins of the Force.
Taika Waititi Standalone Movie - TBD
After sitting behind the camera for the explosive The Mandalorian Season 1 finale, it seemed like a given that Academy Award-winning filmmaker Taika Waititi would one day be given his very own Star Wars movie. After months of rumors surrounding the Thor: Ragnarok director's involvement with the franchise, the news was confirmed in May 2020 when it was announced that Waititi would be making a standalone movie. There aren't a lot of details about the still-untitled project at this point in time, but the Jojo Rabbit director did say that he and 1917 writer Krysty Wilson-Cairns were in the process of penning the script in July 2020.
The untitled Taika Waititi film project was touched upon during Disney's 2020 Investor call during which Lucasfilm president Kathleen Kennedy described it as "fresh, unexpected, and… unique." Waititi had some fun regarding the mystery project on social media after the official Star Wars Twitter account provided a quick update on the project, which pretty much ended with the Thor: Love and Thunder director jokingly saying he was angry about how much he was going to ruin the franchise.
Untitled Shawn Levy Star Wars Movie - TBD
Shawn Levy has done a little bit of everything over the years from comedies like Cheaper by the Dozen and Date Night to massive family films like the Night at the Museum film franchise. And the director/producer isn't stopping with Deadpool 3, as he is in the process of developing his own Star Wars movie after his MCU debut and completion of Stranger Things.
In November 2022, Deadline reported that Levy was in talks to helm a mystery project at some point in the future, though no other details were made available at the time.
A Droid Story - Disney+ - TBD
There's another upcoming Star Wars film project to note, but instead of heading to theaters, this animated feature will be exclusive to Disney+. According to what Disney announced on the December 2020 investor call, A Droid Story will be the product of a collaboration between Lucasfilm Animation and Industrial Light & Magic to tell the epic journey of a yet-to-be-revealed new droid who will be joined by C-3P0 and R2-D2. More details on this project will be released in the near future. There are still a lot of questions surrounding this special.
The Mandalorian Season 4 - Disney+ - TBD
Although there are still a few more episodes left to go in The Mandalorian Season 3, Season 4 is already a go. In February 2023, showrunner Jon Favreau revealed that he'd finished writing all of the episodes, and that the next season would connect with Ahsoka and Skeleton Crew. Taking into account the Dave Filoni-helmed movie now in development, we can safely assume that Season 4 will arrive before that project, but we're still in the dark on when the next batch of episodes will arrive.
Lando - Disney+ - TBD
Those holding out for a show based on the exploits of one of the galaxy's coolest scoundrels were met with good news in December 2020 when it was revealed that Lando is coming to Disney+ at some point in the near future. Not a whole lot is known about the live-action series following Lando Calrissian, especially when it comes to who will be portraying the enemy-turned-friend of Han Solo. In May 2022, Lucasfilm president Kathleen Kennedy revealed there had been no movement on the series, but in April 2023, Donald Glover said he was still interested in reprising the character.
Rian Johnson Trilogy - TBD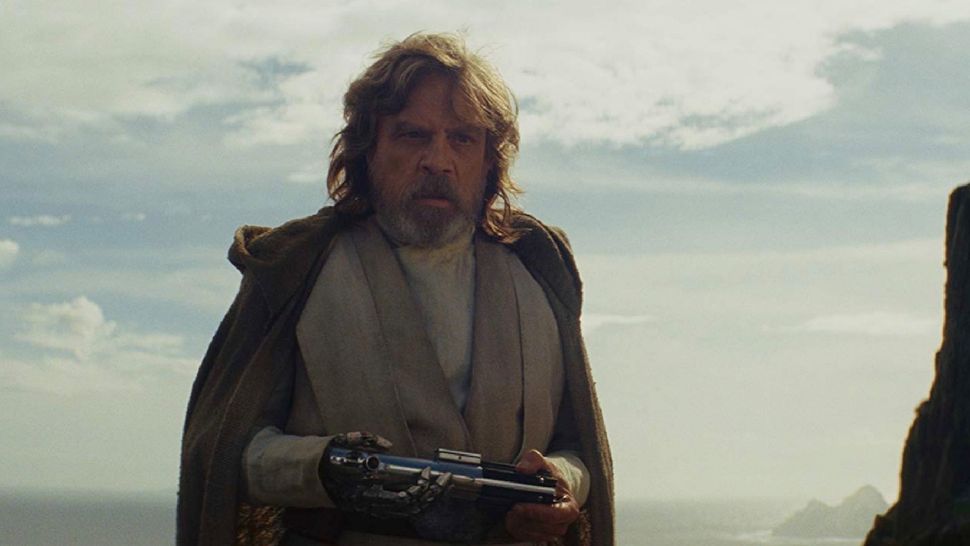 There was a great deal of backlash following the release of Rian Johnson's Star Wars: The Last Jedi, but the franchise is far from done with him. Prior to the release of Johnson's 2017 film, Lucasfilm announced that their collaboration with Johnson would continue with the development of an entire new trilogy of movies. Johnson was quick to shoot down rumors about the mysterious project in December 2019, and there hasn't been much news on the project since. And with Johnson projects like Poker Face Season 2 and Knives Out 3, it's going to be some time before we have any major updates on this highly-anticipated project.
Star Wars: Rogue Squadron - TBD
In December 2020, it was announced that Wonder Woman 1984 director Patty Jenkins would be leading the charge on Star Wars: Rogue Squadron, an upcoming movie that will follow the famed group of X-Wing pilots featured in various Star Wars books and video games over the years, a group that until the big announcement, had yet to be featured in any film or television property in the franchise. There has been a ton of news about the project in the year since its announcement, including reports that the movie was put on indefinite hold. The news only got worse from there, as the movie was removed from the 2023 release schedule in September. By March 2023, it was reported that Rogue Squadron was no longer in development, but then Kathleen Kennedy told IGN the following month that it could still be made, though perhaps as a series instead.
No Longer Happening
Kevin Feige-Produced Standalone Movie - TBD
One of the most anticipated upcoming Star Wars projects is the Kevin Feige-produced standalone film that was first announced in September 2019. There aren't a lot of -- or really any -- details at this point, but we're talking about the man who built the Marvel Cinematic Universe from a relatively obscure cast of comic characters to the most successful movie franchise in recent memory.
In a February 2020 conversation with The Hollywood Reporter, Endgame director Joe Russo said that Star Wars was Kevin Feige's first and true love, adding that Feige's vision for the franchise will be passionate, emotional, and unique. And while we'll probably be waiting on this one for some time, the wait will definitely be worth it. Then in January 2021, Deadline revealed that Loki executive producer Michael Waldron was being tasked with writing the film's script. However, both it and Rogue Squadron were said to no longer be moving forward on the same day.
Untitled J.D. Dillard Standalone Movie- TBD
J.D. Dillard, the filmmaker responsible for Devotion, and one-time receptionist at J.J. Abrams' Bad Robot, was selected to direct his own Star Wars movie penned by Luke Cage writer Matt Owens. The news was first reported by The Hollywood Reporter in February 2020, but few details were available at the time, which remained the case for a couple of years until the Devotion filmmaker told TheWrap in November 2022 that he was no longer involved with the project. Until there's an announcement saying otherwise, it doesn't look like this one's moving forward either.
There are still a lot of unknown variables that could delay or force the cancellation of any of these other projects moving forward, so make sure to check back for all the latest here at CinemaBlend.
Your Daily Blend of Entertainment News
Assistant Managing Editor
NJ native who calls LA home and lives in a Dreamatorium. A decade-plus CinemaBlend veteran who is endlessly enthusiastic about the career he's dreamt of since seventh grade.