EA Gets Outed For Paying YouTubers For Positive Battlefield 4, Need For Speed Coverage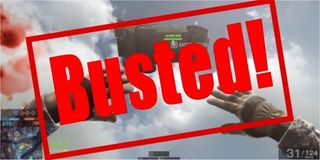 [Update: EA has denied breaking FTC regulations in light of the allegations]
The dominoes just keep falling. New information has been leaked by partners of an MCN that wish to remain anonymous (or more appropriately, employed and with a steady income), and the info contains screenshots of one EA's assignment to affiliates of their Ronku partnership for positive coverage of Battlefield 4, Need for Speed: Rivals, FIFA 14 and other titles.
The information surfaced on Neogaf and was promptly picked up by DualShockers. The images are pretty damning, making it known what sort of conditions would make partners and affiliates eligible to cash-in on EA's rather illustrious CPM (or per thousand applicable impression) for good coverage of Battlefield 4 and Need for Speed: Rivals (amongst others).
Check out the screenshots below:
As noted in the terms of the agreement – not dissimilar to the one we discussed regarding Machinima and Microsoft – participants are not allowed to discuss the compensation for promoting EA's product to their viewers. Check it out below...
As noted in the Neogaf post, and on DualShockers, the individual wished to remain anonymous but mentioned that this sort of practice is very commonplace on YouTube; paying influential YouTubers to drive positive impressions and awareness to products for non-disclosed compensation.
DualShockers noted...
This information was originally made public by the whistle-blower ReconXBL, who originally leaked the documents and agreement of the Machinima promotion to the public, including the now infamous image of the e-mail Machinima sent out to their network partners.
If this whole thing makes you sick, it should.
These corporations are essentially paying supposedly honest gamers to restrict their opinions to nothing more than positive puff pieces for these games. In Microsoft's case they spent $3,750 for 1.25 million views, but in the case of EA, they were paying $10 CPM for 6 million views for Need for Speed: Rivals, which equates to $60,000 for that campaign alone.
Keep in mind that Electronic Arts had five campaigns at $10 CPM each, with the Battlefield 4 campaign running for 20 million views, which is a $120,000 campaign. The Madden NFL 25 campaign had a $15 CPM for 3.3 million views, that equates to nearly $50,000. While the cumulative payout is smaller compared to the Battlefield 4 campaign, keep in mind that the CPM rate is higher per video impression, so YouTubers partaking in the Madden NFL 25 promotion were making a heck of a lot more money than those partaking in the Battlefield 4 or Need for Speed: Rivals promotions. But it's probably hard to pass up that kind of cash if you really need it, eh?
This kind of information brought to light really does challenge the way many of us gamers think about where and how we get our information. Having big AAA publishers dictate terms and conditions that only showcase their titles in a positive light is deceptive advertising.
Again, if you feel this sort of thing needs to be addressed, you can do so by filing a complaint with the Federal Trade Commission.
Staff Writer at CinemaBlend.
Your Daily Blend of Entertainment News
Thank you for signing up to CinemaBlend. You will receive a verification email shortly.
There was a problem. Please refresh the page and try again.