EA: No NASCAR Game Planned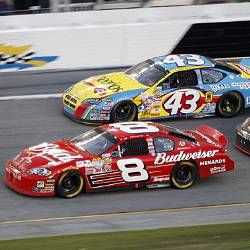 EA Sports prides itself on creating a large number of games based on real-world sporting organizations. However, their plans for NASCAR are very limited at the moment.
Actually, they don't have any NASCAR plans Here is what EA Sports president Peter Moore told Gamespot:
It makes sense when you consider the fact that EA's got several Need for Speed games on the way. No sense in creating competition for yourself with a NASCAR game.
Staff Writer at CinemaBlend.