Fight Night Champion: Full Spectrum Punch Control Undergoes Improvement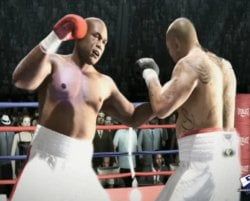 EA Sports released a new walkthrough video of the new and improved Full Spectrum Punch Control that originally made the Fight Night series as popular as it is today. The new video sees Game Producer, Brian Hayes, walking gamers through some of the new ways to throw punches and how throwing punches is now a heck of a lot easier than flicking in convoluted analog combinations just to do a right hook.
Out of all the fighting games I've played over the years Fight Night Champion is probably the one fighter I'm most excited to play. I loved the previous iterations of the unique and realistic-seeking franchise, which focuses more on the "story-telling" process of in-ring bouts rather than simply nudging players to just throw punches at an opponent.
You can check out the awesome new video below which is just begging gamers to pick up a controller when it drops in 2011 for the Xbox 360 and PS3. You can learn more about Fight Night Champion by visiting the Official Website.
Your Daily Blend of Entertainment News
Staff Writer at CinemaBlend.