Final Fantasy Versus XIII Won't Be At E3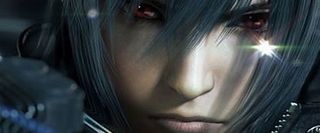 It's that time of the year and Square Enix has revealed their software line-up for this year's E3, but it won't include their action role-playing game Final Fantasy Versus XIII, which is a huge blow to fans hoping to have seen more of the game.
The Japanese publisher will be showing off the following seven games at E3:
Tomb Raider
Hitman Absolution
Sleeping Dogs
Quantum Conundrum
Heroes of Ruin
Kingdom Hearts 3D Dream Drop Distance
Theatrhythm Final Fantasy
Noticeably, the company's PlayStation 3 exclusive Final Fantasy Versus XIII is missing. Its exclusion comes as a surprise when taking director and designer Tetsuya Nomura's recent comments into considerations.
"We would like to ask for your patience on an official announcement for this title. It always takes time when tackling the challenge of doing something completely new, but we are doing our best to bring information to the fans as quickly as we can. Your patience is greatly appreciated," he said.
Naturally, then, it's surprising that the game won't appear at this year's E3 - you would have thought the event would have been a perfect time to showcase what they've been working on for more than six years. That said, Nomura had said during March that a full reveal of the title had been mysteriously delayed.
E3 2012 is scheduled for June 5th through to June 7th.