GTA 5's Nightride FM Gets An Unofficial Playlist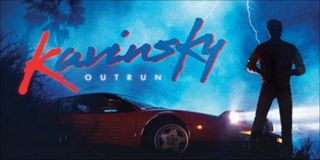 Remember Nightride FM? The radio station that was to be a throwback of electro-synth from the golden era of music that primed our heads to nod and our feet to tap during the confetti-colored neon lights of the 1980s never made it into the final version of Grand Theft Auto V. Many gamers, including myself, was dearly looking forward to all that the Nightride FM station had to offer, but alas it was not meant to be... until now.
A user from Spotify named DJ Fact50 has taken it upon himself to compile a list of retro-themed synth, pop and rock songs that he would imagine would be on the Nightride FM station.
The playlist contains awesome songs from trademark artists like Kavinsky, containing some signature tracks such as Wayfarer, Nightcall and Odd Look, as well as remixes of Crockett's Theme from FPU, Murder from Gianni Rossi, Between the Night from Motor, Nightvoid from Stellar Dreams and Ghost in the Machine from Michael Cassette.
Many of these songs are also found in the synth section of Bandcamp, offering users a great mix of eclectic tunes that hearken back to the cassette era of the 1980s. Sadly, you won't be hearing these songs anytime soon in Grand Theft Auto V.
Originally we reported on Kavinsky being confirmed as a DJ master over the Nightride FM station for GTA V earlier this year in January. Sadly, there were no further updates about the French DJ's involvement with the game and after GTA V released there was a flood of questions from synth enthusiasts to electro-pop fans alike on the forums asking what happened to the Nightride FM station? Many gamers searched high and low through the soundtrack but the French DJ and his awesome tunes were nowhere to be found.
While Rockstar has been mum about any details regarding the synthy faux radio station, some gamers hold out hope that perhaps the Nightride FM station will make an appearance in the upcoming DLC for GTA V following the release of the new GTA Online DLC.
There's also the possibility that the station could be part of a mysterious new GTA venture called GTA: City of Paradise. Some speculate that the City of Paradise could be a Las Venturas DLC pack planned to release sometime in 2014. However, we have no confirmation of that and so far all we can do is hope that the Nightride FM station isn't completely lost.
Still, we at least have the Spotify playlist to hold us over. If you don't feel like connecting to Spotify, there's at least this video of Kavinsky's Protovision to help give you a small taste of some of that 1980s retro goodness that's musically absent from the Grand Theft Auto V soundtrack. Oh well, maybe next time.
Staff Writer at CinemaBlend.
Your Daily Blend of Entertainment News
Thank you for signing up to CinemaBlend. You will receive a verification email shortly.
There was a problem. Please refresh the page and try again.