GTA 5 Trailer, Screenshots Showcases 1080p Gameplay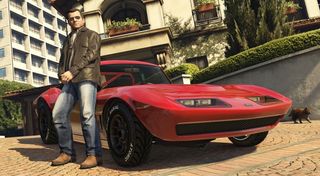 The funny thing about it is that you can't actually blame gamers for not waiting because there was no way to know for sure that the game would arrive on the new generation consoles and PC. I mean, sure we know that Rockstar has always made the main-brand GTA games available on PC at one point or another, but their silence on the situation caused a serious stir in the gaming community.
A lot of the fears trumpeted from the lack of a PC port for Red Dead Redemption (rumor being that the structural code was a hot-mess (and lacked comments for proper documentation) and it wasn't worth the time or money to fix for a PC rendition) and the fact that Rockstar hasn't always had the best relationship with the PC gaming community. I mean, just look to the GTA IV release on PC as a prime example of poor-porting and terrible optimization.
However, the opposite side of the argument is that Rockstar has really upgraded their relationship with the PC gaming community and a prime example of that is with Max Payne 3, which not only looked amazing but it was optimized to run superbly on low and high-end machines. This also created a lot of positive flair within the gaming ring when it was also discovered that the latest engine iteration that powered Max Payne 3 would be utilized for GTA V. Quite naturally, most gamers presumed that it was just a matter of time before the game would arrive on PC.
Well, GTA V is definitely coming to PC... especially if the leaked code from last year wasn't indication enough. Earlier today it was made known that – even though it won't be launching alongside the Xbox One and PS4 versions this November – the PC version of GTA V is set to arrive in January, 2015. A real late holiday present, I know.
You can check out the new screenshots for the game below, courtesy of AllGamesBeta. GTA V is set to release on the Xbox One and PS4 on November 18th.
Image 1 of 12