Grand Theft Auto: Episodes from Liberty City Announced For PS3 And PC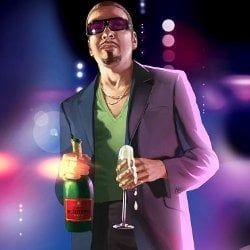 The additional content for Grand Theft Auto IV is no longer exclusive to the Xbox 360. Tonight Rockstar announced that Grand Theft Auto: Episodes from Liberty City coming to the PS3 and PC.
Episodes will hit stores on March 30th. Both of the individual expansions included in the bundle - The Lost and Damned and Ballad of Gay Tony - will be available digitally as well. The PC version will feature 32-player multiplayer and a video editor.
Microsoft paid Rockstar quite a bit of money for this content to be Xbox 360 exclusive. It was only a timed exclusivity agreement though so the PS3/PC release is not a big shock.
Staff Writer at CinemaBlend.
Your Daily Blend of Entertainment News
Thank you for signing up to CinemaBlend. You will receive a verification email shortly.
There was a problem. Please refresh the page and try again.