How To Get Max: The Curse Of Brotherhood For Free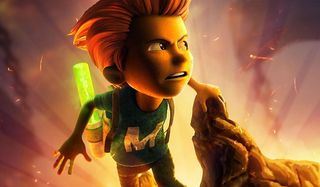 The only thing better than a game is a free game, and the only thing better than a free game is a surprise free game. If you act quickly, that's exactly what you might be able to get your hands on through the Xbox One. For some unknown reason, Max: The Curse of Brotherhood is currently free of charge.
We'll know if this is a fluke or not if the price goes back to normal in the next few hours. Without any sort of pomp or circumstance, Max: The Curse of Brotherhood popped up on the Xbox Live Marketplace free of charge today. It's not one of this month's Games with Gold offerings and it's not included in any sort of holiday sale as far as we know, so your guess is as good as ours as to why there's a bonus gratis game available out of the blue today.
In case you've never heard of Max, it's a charming little platforming adventure game that lets the player draw elements into the world. Think Mario meets Okami and you'll start to get the picture. Here's a look at the game's reveal trailer, which launched back in 2013.
To grab the game for yourself, simply head on over to Xbox Live, sign in and hit the button. Again, there was no announcement that Max would be up for grabs today, so there's no telling how long it'll be available for the cost of zero dollars. This wouldn't be the first time a game accidentally had its price slashed down to nothing, so good luck getting it while the getting is good.
As mentioned above, this could simply be part of a promotion that wasn't supposed to go live just yet. Whether its an addition to the Games with Gold lineup for the month or part of one of those holiday sales that are so popular on Xbox, PlayStation and Steam this time of year, we couldn't say.
In case you need some more motivation, here's another look at Max in action.
it certainly looks interesting. If you're a fan of the game, be sure to drop a comment below and let us know what you think.
Staff Writer for CinemaBlend.