Hulu Plus Hits Xbox Live Tomorrow, Free Week Of Access Offered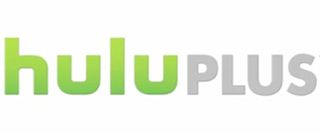 Hulu Plus will make its Xbox 360 debut this Friday. The subscription-only service will cost $7.99 a month and featured limited advertising.
Hulu Plus allows you to stream shows from ABC, Comedy Central, FOX, NBC, MTV and other networks through your Xbox 360. You'll get current season episodes of top shows such as "Modern Family" or "The Daily Show," as well as the full runs of other shows like "Lost." You can also watch hundreds of classic movies from the Criterion Collection.
The service supports Kinect motion sensing technology. You can play, pause, rewind, and fast forward your videos using your voice or gestures. The Kinect Hub will offer Hulu Plus recommendations based on your past viewing habits.
The first week of Hulu Plus (April 29th to May 6th) will be free to Xbox Live Free and Gold members alike. The freebie is thanks to sponsor Jack Link's Beef Jerky. Jack Link's is also partnering up with Xbox Live for a Hulu Plus sweepstakes. Xbox 360 owners who download the Hulu Plus app can win prizes ranging from a vacation to the Beaches Resort to an Xbox 360 with Kinect. Additional details on the sweepstakes can be found here (opens in new tab).
Staff Writer at CinemaBlend.
Your Daily Blend of Entertainment News
Thank you for signing up to CinemaBlend. You will receive a verification email shortly.
There was a problem. Please refresh the page and try again.