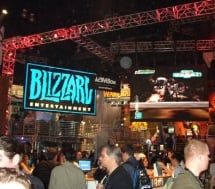 After the startling pull-out of Sony and Electronic Arts from E3, the ESA decided to change things around. Forming a less-than-spectacular and more "private" affair between developers and industry goers, another group has decided to take the place of the former trade show. The IDG (International Data Group) is launching a similar expo in the exact same place that E3 used to be held.
It appears the LA Convention Center will be the home of the new GamePro Expo Show. The new exposition will cater to industry leaders, press, etc., in the form of a standard trade show, exhibits for consumers, and constituents for video game competition. But that's not all, the "blessings", so to speak, have been passed on –or rather endorsed – by the former E3 trade show commission. The Entertainment Software Association, better known as the ESA, have given their full support for the IDG in their efforts to bring the game industry a new trade show expo, in place of E3.
So when does this all come to together? Well, it seems the IDG representatives will be making a press statement this coming Monday about the entire transaction. Afterward, if everything goes according to plan, the new gaming exposition will be making its debut as soon as October 20th, 2007. Be sure to stay tuned in, as we'll keep you posted on the latest happenings of the IDG and the new trade show.
Staff Writer at CinemaBlend.
Your Daily Blend of Entertainment News
Thank you for signing up to CinemaBlend. You will receive a verification email shortly.
There was a problem. Please refresh the page and try again.