Infinity Ward: Modern Warfare 2 Multiplayer Beta Possible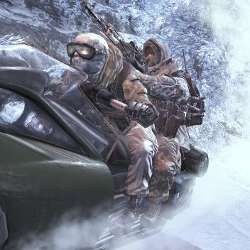 Yesterday, word came from Activision that there would be no multiplayer beta for Call of Duty: Modern Warfare 2. However, developer Infinity Ward stated today that they haven't decided either way just yet.
"Once the internal beta is completed, if for any reason we feel we didn't receive the feedback, address the issues, or have the result we expect, we would consider pushing forward with a public one," IW community manager Robert Bowling said on his blog. "However at this point only an internal Closed Beta is planned."
Bowling went on to explain why they may only hold a closed beta:
Meh. I suspect most of you will buy the game regardless. MW2's out on November 10th.
Staff Writer at CinemaBlend.
Your Daily Blend of Entertainment News
Thank you for signing up to CinemaBlend. You will receive a verification email shortly.
There was a problem. Please refresh the page and try again.