Jack Tretton Admits The PS3 Stumbled In Year One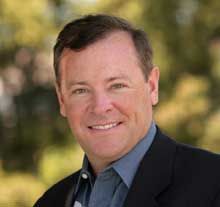 Even SCEA CEO Jack Tretton knows that the PS3 has had major problems in its first year of life, and he's man enough to admit it. Speaking with MSNBC, Tretton says that Sony committed an error in the first inning of the game. Of course, Sony has been big on proclaiming their ultimate goal to be long-term life for the fledgling console. On that point he quite adamantly reaffirms the company's position.
"I think [units sold] fell short of what we'd ideally like. But if you put it into perspective, we're not taking the safe route. We didn't take the PlayStation 2 and add a few bells and whistles to it. … What we're trying to do here is … refocus the game industry towards high-definition gaming, a real state-of-the-art, future-proof machine for the next decade."
The PS3 has garnered much grumbling from the press with a lack of great titles and reason to own the system, aside from the Blu-ray player aspect. With Ratchet & Clank and Uncharted proving that Sony's system still has what it takes to deliver great games, and MGS4 is not too far off, it's certainly not time to call a time of death. We're far from directly comparing the PS3 to the Dreamcast.
Sony has been in a tough position all year, with floundering sales and lackluster games they have had to try and hold their head up high amidst all the yelling. Tretton himself has been guilty of making some off the wall claims. "Anybody who's been through media training or been with the press isn't going to get on a soapbox and talk about their failures. If that gets construed as arrogance, then I guess that's a risk you have to take," Tretton said in the interview with MSNBC.
Year two of the PS3's life is going to be the real test. The console has launched, even if on a rocky playing field, and gamers are going to start seeing real strides made in getting games on the console. If Sony can reaffirm their position as a provider of tremendous content, then the PS3 will be here for the long haul. Maybe even a full decade.
Your Daily Blend of Entertainment News
Staff Writer at CinemaBlend.