The Last Guardian Could Have 3D, Move Support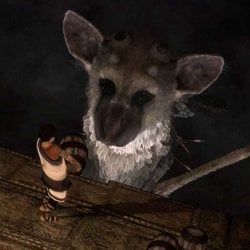 Many upcoming first-party projects for the PS3 support 3D and Move. The Last Guardian director Fumito Ueda says his game may do the same.
"We're still looking into [3D support]," Ueda told Dengeki (via Andriasang). "In its current state, we've pretty much used up the full system specs. However, we'd like people who don't normally play games to play, so if it can reach these people, we'll think about it. With this meaning, it's not the case that there is absolutely no plan for support."
With regards to Move technology, he had this to say: "Even if we did adopt Move, it would be Move compatible, and not exclusive."
As-is, Last Guardian is slated for a late 2011 release. If they decided to implement 3D or Move, that would probably push that release back even further. Would those features be worth the extra wait to you?
Staff Writer at CinemaBlend.
Your Daily Blend of Entertainment News
Thank you for signing up to CinemaBlend. You will receive a verification email shortly.
There was a problem. Please refresh the page and try again.