Lemmings Touch To Obey Your Commands On PlayStation Vita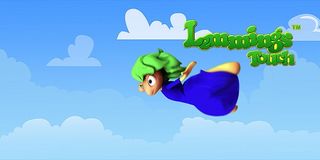 Minions lacking a sense of self-preservation are great, but they're even better when they're willing to do you bidding, traveling through puzzles and going on adventures wherever your god-like finger points them. And, thus, we'd like to introduce you Lemmings Touch, a new touchscreen-centric version of the classic critter command game that's headed to the PlayStation Vita.
While a freemium version of Lemmings is already obeying your every comman on Sony's latest handheld console, d3t Ltd. Commercial Director Jamie Campbell recently explained that the newly announced Lemmings Touch will be taking that familiar gameplay to a whole new level.
For those familiar with the series' most recent entries, you'll recognize d3t as being the same developers to release the most recent iteration of Lemmings for PlayStation Mobile. If you liked the game there (which offered a nice chunk of free levels before asking the player to fork over some change for the rest of the game), then chances are pretty good that you'll pick up what Lemmings Touch is putting down.
Campbell said that the developer raked in feedback from their previous Lemmings outing and decided to apply it to a new game, built from the ground up with the PlayStation Vita in mind.
"...As the name 'Lemmings Touch' suggests, the 'touch' aspect is something that we've implemented throughout the game, from the menus to the 100 incredible levels with a beautiful touch and swipe interface that's very intuitive and easy to use" Campbell explained. "The mechanic is simple: you select a Lemming and then assign them a role."
Lemmings Touch will also include some new ways to play, as well as new objects for your vacant-eyed critters to interact with such as cannons and trampolines. As you might have guessed, these objects (that can bounce, shoot, slide, etc.) are entirely controlled by touch, giving the player a more personal impact on the success of their Lemming minions. This adds a lot more variety to the typical Lemmings gameplay mechanics and branches out the experience for new and old gamers alike.
As a final twist on the new title's gameplay, Campbell teased that "not all Lemmings are quite what they seemed" before touting future updates with additional details. No telling on when those extra deets can be expected, nor when we can plan on playing the game. All we know at this point is that Lemmings Touch is headed to the PlayStation Vita...eventually.
Image 1 of 6