Marvel Ultimate Alliance 2: Juggernaut 3D Picture Released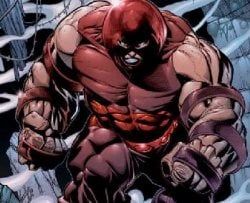 Want to see a 3D picture of the Juggernaut from the upcoming, highly-anticipated action-RPG, Marvel Ultimate Alliance 2? Well, if you answered 'no' then I suppose you might want to check out a link for being a smart-arse. For everyone who does want to see a 3D picture of the unstoppable force in stop-motion, feel free to scroll to the bottom of the article.
For those who don't know, Marvel Ultimate Alliance 2 is Activision's sequel to the critically acclaimed RPG Marvel Ultimate Alliance. It featured favored Marvel heroes from across the timeline of the comic industry and some amazing drop-in co-op features for up to four-players.
The sequel features a much more serious storyline, more heroes to play, more powers to unlock and a much more intense combat and interaction system. This is not to mention that the graphics have vastly improved over the original game.
The game is due out this fall for most major gaming platforms. For more info you can visit the Official Website. Need more news, media and updates regarding your favorite games? Be sure to stay tuned in with Blend Games.
Staff Writer at CinemaBlend.
Your Daily Blend of Entertainment News
Thank you for signing up to CinemaBlend. You will receive a verification email shortly.
There was a problem. Please refresh the page and try again.