Medal Of Honor Will Be First M-Rated Game In The Series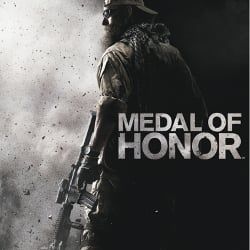 Today EA decided to clear up some of the many fan questions about the Medal of Honor trailer that was aired at the Spike VGAs this weekend. For starters, executive producer Greg Goodrich stated that this will be a darker experience than previous MOH games.
"This will be the very first (M) rated Medal of Honor," Goodrich said. "However, we will always be grounded by our core tenets of authenticity and respect for the soldier."
He also confirmed that all of the footage in the trailer was from actual gameplay. Therefore, those shots of the player driving a helicopter and an ATV? You'll actually be doing that. "At minimum, you can expect the [vehicular gameplay sequences] that you saw in the trailer."
MOH is expected to hit the Xbox 360, PS3, and PC in Fall 2010.
Staff Writer at CinemaBlend.