Microsoft Changes Their Tune On Xbox One Scandal; FTC Could Be Investigating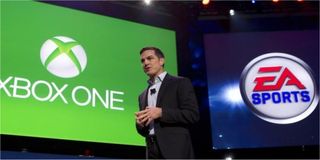 A few days removed from the very controversial and legally questionable acts that followed paid-endorsements for Microsoft and Electronic Arts products, has reaped some very interesting results.
We originally wrote about Microsoft's paid-for campaign of the Xbox One in affiliation with Machinima partners, with the campaign labeled as "XB1M13". We wrote about how it was a potential violation of Federal Advertising Law and that it was also in potential breach of the FTC guidelines. Well, Polygon has a put up an article taking all sides into account, as well as revealing what the FTC had to say about the matter.
They received quotes from the Federal Trade Commission's public affairs office, where Betsy Lordan clarified that the FTC guidelines are only guidelines and not law. However, the guidelines are put into place as a way to enforce actual FTC advertising laws. Lordan explains...
However, despite the guide being nothing more than a guide, it is setup as a complimentary structure to help enforce the rules, in order to avoid laws being broken. In that regards, if complaints are filed about potentially unlawful practices of advertising and endorsement, it could result in an investigation that could lead down a deep, dark legal road.
Polygon inquired of Lordan the possibility of an investigation, or whether Electronic Arts and Microsoft have come under FTC scrutiny, but FTC representatives are not allowed to speak publicly about open investigations until the case has been completed and wrongdoings were found in breach of federal advertising law.
In light of this news, Microsoft tucked tail and sent out a revised version of their already revised statement that proceeded their joint-statement they originally released alongside Machinima. This time a spokesperson stated that...
This still doesn't explain why there were non-disclosures put into place. Did Machinima simply believe that it was necessary put an NDA in place to protect the Xbox One? Was it Machinima's idea to only keep the promotional videos and content neutral and non-negative? Microsoft had no say in how they wanted their product represented by a company that was going to advertise to a potential reach of an estimated audience of 11.7 million subscribers?
Electronic Arts was also contacted by Polygon, in which they regurgitated the same PR-friendly response that they recently issued, denying that they did anything wrong, even though there is ample evidence that NDAs were put into place for the Ronku campaigns that directly violated the guidelines of the FTC.
While Microsoft's joint campaign with Machinima seemed shady, it was only for $3,750. Electronic Arts' fall campaign was well over $300,000 and featured an aggregated reach of 95.3 million views. Seriously, take that into deep consideration: Microsoft was only going for 1.25 million views, EA was aiming for nearly 100 million views.
Both companies were affiliated with campaigns that had NDAs in place to prevent YouTube participants from making it known they were being compensated to promote the games and system(s). Both companies were also affiliated with campaigns that prevented YouTube participants from talking negatively or "disparagingly" about their products. Essentially, all those videos out there under the aforementioned campaigns were paid endorsements, except the average viewer didn't know it.
This also isn't the first time Microsoft has been caught in affiliation with an NDA that could be ruled as an anti-trust violation, as Infinity Ward was also under NDA from revealing the resolution discrepancy of Call of Duty: Ghosts between the Xbox One and PS4, leading to a lot of misrepresented and falsely advertised comparisons depicting the game in a light that was neither honest nor accurate to the final product.
We'll keep you posted if the FTC reaps some results out of this, but according to Cinema Blend's own legal adviser, Brent Randell, it's unlikely that any follow through will take place.
Your Daily Blend of Entertainment News
Staff Writer at CinemaBlend.
Your Daily Blend of Entertainment News
Thank you for signing up to CinemaBlend. You will receive a verification email shortly.
There was a problem. Please refresh the page and try again.