Microsoft Shutting Down Xbox Entertainment Studios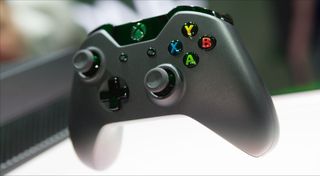 Earlier today it was reported that Microsoft is cutting 18,000 jobs from their total pool of 127,000 employees. Part of those jobs being cut will come from the Xbox Entertainment Studios, the branch from the Xbox brand that was in charge of producing original television programming content.
Recode.net is reporting that 200 employees are being laid off from their work positions at the Xbox Entertainment Studios division, an outlet that was supposed to focus on bringing in studio quality content for exclusive distribution on the Xbox One home entertainment device.
Microsoft's new CEO Satya Nadella sent out the following memo to those working in the Xbox division...
The division opened in 2012 and was part of then CEO Steve Ballmer and then Xbox division head Don Mattrick's long term goals for the Xbox media branch. Things didn't work out so well for the Xbox One in 2013 with a lot of negative press and harsh criticisms about the device's functionality and focus on television and media features over gaming.
Ballmer and Mattrick are now no longer with the company and Phil Spencer is now the head over the Xbox division.
Spencer recently made the following comments in regard to the impending closure of the Xbox Entertainment Studios, saying...
The recode article notes that the documentary series "Signal to Noise" and the Halo "Nightfall" series are still being planned to release as they finish up production.
The Xbox Entertainment Studios was one of the more least affected divisions, however. As GamesIndustry.biz notes that the recently acquired Nokia outfit will suffer 12,500 job cuts.
CEO Nadella stated that...
Supposedly none of the Xbox games division studios or projects have been touched in the process, but Nadella wants to focus more on "work simplification" across the board. Whether or not that means they'll return to the Xbox games division at a later date or not remains to be seen, but The Next Web did report that the Xbox One's sales in June were double what they were in May, so there may be some good news for the Xbox brand after all.
Staff Writer at CinemaBlend.
Your Daily Blend of Entertainment News
Thank you for signing up to CinemaBlend. You will receive a verification email shortly.
There was a problem. Please refresh the page and try again.