More LucasArts Remakes Possible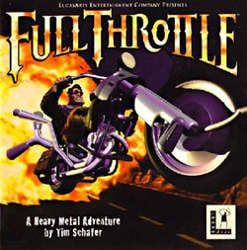 The Secret of Monkey Island is going to be re-released this summer for the Xbox 360 and PC. If LucasArts has its druthers, it won't be the only adventure game from their glory days to get a remake.
"If [The Secret of Monkey Island: Special Edition] sells, there's no one at this company who doesn't want to do these games," said LucasArts community manager Brooks Brown to Screen Play. "It's a matter of showing that there's interest and this market is alive and get people as excited as possible about Monkey Island Special Edition to show that these things can make it."
The remake of Secret sports HD graphics, a remastered soundtrack, and full voiceover. "Will lead to a Full Throttle or Day of the Tentacle re-release if it sells well" seems like a brag-worthy feature of the game, too.
Staff Writer at CinemaBlend.