PS4 Wins July, Wii U Is Up 60% Over 2013, Xbox One Sales Data Still MIA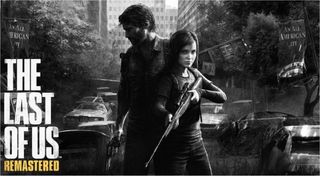 Sony continues to dominate the sales charts, month in and month out with the PlayStation 4. This axiom holds true for yet another month as the NPD figures for July have rolled out and absolutely nothing surprising about the results... or in some cases, the lack of results.
Sony, Microsoft and Nintendo all declined to roll out any detailed numbers for their consoles, but Sony and Nintendo both offered some optimistic measures on what their consoles look like in the wider scope of the market landscape, with Sony acknowledging that for the seventh month in the row they are number one, following on the news that the PlayStation 4 has sold-through (and not just shipped) 10 million SKUs to customers, giving them a massive install base lead over the competition.
Even Nintendo had something positive to share for the month of July, with Venturebeat noting that sales are still up by quite a large margin for the Wii U compared to 2013, writing...
This doesn't really indicate where the Wii U stands on a week-to-week, or month-to-month comparison with the Xbox One in the United States, but I would imagine that by a small margin we're still seeing the Xbox One outsell the Wii U in the U.S., but by how much – well, it usually falls to guesswork and VG Chartz referrals.
Nevertheless, it's really not looking good for Microsoft when they're still in third place, still being outsold hand-over-foot by the PlayStation 4 and still refuse to list their sell-through numbers, as the company's last public offering only noted that they had shipped 5 million Xbox One units to retailers. Of course, that doesn't mean much considering that if the sell-through rate isn't high enough then some of the units may find themselves being returned.
Microsoft did, however, send out a brief PR messagge to Venture Beat, saying...
The doubled sales from June was one of the highlights of the media circles when the NPD results released, but even then Microsoft was coy in dropping any numbers.
It was estimated that the Xbox One moved about 197,000 SKUs, about 57k more than the Wii U's 140,000, for June. Whether or not that figure changed by any large margin could determine how well both consoles will continue their battle for second place. Microsoft needs all the help they can get as perception of the Xbox One is still in the gutter, but they're hoping to change things around with timed exclusivity deals.
As far as software goes in July, it was a pretty piss-poor month, as noted by NPD analyst Liam Callahan. Total gaming sales – even though the big three were reticent about sharing the details – managed $514.3 million and the massive boost in hardware sales helped compensate for the less-than-stellar software sales.
As far as which game won on the July charts, you can check out the top 10 software sales below.
1. The Last of Us Remastered (PS4, PS3)
2. Minecraft (360, PS3)
3. FIFA 14 (360, PS4, Xbox One, PS3, Vita)
4. Watch Dogs (PS4, 360, PS3, Xbox One, PC)
5. Mario Kart 8 (Wii U)
6. Call of Duty: Ghosts (Xbox One, 360, PS4, PS3, Wii U, PC)
7. Grand Theft Auto V (360, PS3)
8. Sniper Elite III (PS4, Xbox One, 360, PS3)
9. NBA 2K14 (360, PS3, PS4, Xbox One, PC)
10. Lego Marvel Super Heroes (360, PS3, 3DS, DS, PS4, Wii U, Xbox One, Vita, PC)
Staff Writer at CinemaBlend.
Your Daily Blend of Entertainment News
Thank you for signing up to CinemaBlend. You will receive a verification email shortly.
There was a problem. Please refresh the page and try again.