Prison Break: Conspiracy And Tattoo Screenshots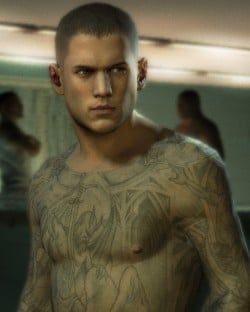 New screenshots of the upcoming TV-based game, Prison Break, has surfaced. And maybe it's just me but it looks like Samuel L. Jackson makes a guest appearance as a prison guard.
The game's graphics are shaping up to be pretty cool and the gameplay concepts don't sound half-bad. The real question is how well it'll all come together to avoid the licensed-game dilemma that many interactive titles suffer from when based on movies or television.
The new screenshots give gamers a bit more of an in-depth look at the cast of characters, including the ones that barely survived the second season. By the way, they did a pretty darn good job with Michael's full-body tattoos.
You can check out the new screens below or visit the Official Website. for more info on Prison Break.
Image 1 of 5
Your Daily Blend of Entertainment News
Staff Writer at CinemaBlend.