Prototype: Three Different Ways To Pre-Order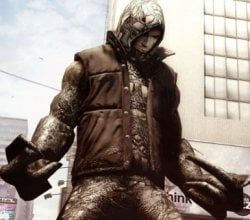 If having the option of only receiving special items via pre-ordering a game from one retailer was a pain (maybe because you're not fond of that retailer), rest assured that Activision will quill your qualms with multiple ways of pre-ordering Prototype.
A lot of gamers out there aren't particularly fond of GameStop (opens in new tab), but for those of you that are you should find it exciting to know that you can drop by your local GS and pre-order Prototype to receive an Alex Mercer Collectible Action Figurine, plus…A 2-sided Critical Hints Location Map / Poster.
For gamers who prefer GameStop's arch-rival, GameCrazy, it will suit you well to know that they, too, are offering pre-order goodies for Prototype. GameCrazy pre-orders will result in receiving a free Limited Edition Hard Back Art Concept Book.
Last and certainly not least, for gamers who are fed up and done with the brick and mortar retail outlets for video games, you can take comfort in the news of being able to pre-order Prototype from one of the largest online consumer market places, Amazon (opens in new tab). Those who pre-order from the big 'A' will receive a Limited Edition PROTOTYPE Comic from Wild Storm.
For more information on Activision's shape-shifting action title, Prototype, feel free to visit the Official Website. For more gaming news, info and updates, be sure to stay tuned in with Blend Games.
Staff Writer at CinemaBlend.
Your Daily Blend of Entertainment News
Thank you for signing up to CinemaBlend. You will receive a verification email shortly.
There was a problem. Please refresh the page and try again.