RTI And NASA To Unveil Mindshift Controller For Xbox Kinect, Wii And PS Move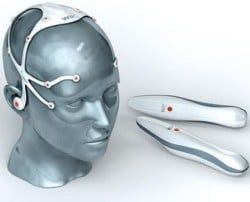 Hold on to your butts, folks, it looks like the future is about to pimp slap you sooner than expected. RTI International and researchers at NASA's Langley Research Center will unveil a groundbreaking new bio-feedback controller called Mindshift, this September.
The new technology has already been tested to coincide with the functionality of the Xbox 360's Kinect, the PS3's Move and the Wii's Wii-mote, along with a few other unnamed gaming systems.
As stated in the press notice…
Prototypes are currently in development to expand and enhance the use of Microsoft, Sony and Nintendo's motion-driven controller technologies, and I would be a fool to say that this isn't fascinating news.
What's more is that this tech will be compatible with standard-fare multiplayer games, as the developers informed the press that…
I have no idea how any of that works and no tech documents were released to correlate with the news.
Nevertheless, a news briefing will be held on September 22nd of this year, at the RTI campus in Raleigh, North Carolina.
Gamers, developers and the like who may have some interest in this news can learn more about this snazzy new piece of tech by visiting the Official RTI International Website.
Your Daily Blend of Entertainment News
Staff Writer at CinemaBlend.