Red Dead Redemption Undead Nightmare Trailer Released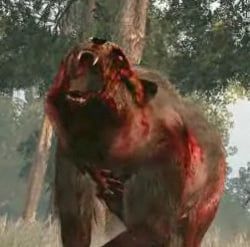 Rockstar delivered a trailer for Red Dead Redemption's "Undead Nightmare" Pack today as promised. It features in-game footage of the mostly single-player DLC.
"Undead Nightmare" adds a new single-player campaign to the game. A zombie plague has swept through the frontier and it falls to John Marston to find a cure. He'll have to battle infected humans and wildlife. The end of the trailer gives a brief glimpse at an undead bear, which should make World of Warcraft players feel like they're back in the Plaguelands.
The trailer does not disclose the release date; it merely states that the DLC is coming "very soon." It will cost $10 (800 MS Points) to download.
Staff Writer at CinemaBlend.
Your Daily Blend of Entertainment News
Thank you for signing up to CinemaBlend. You will receive a verification email shortly.
There was a problem. Please refresh the page and try again.