SSX Trailer Shows You Why This Is SSX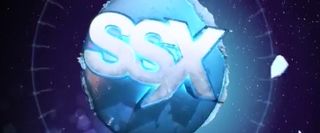 Defying reality, gravity and deadly descents is what the new SSX is all about. EA wanted to hammer that point home with a new trailer called "This is SSX" and I must say, if it doesn't get you amped up you might want to see a doctor for a deficiency in ampedness.
SSX is the revitalized extreme sports snowboarding game for Xbox 360 and PS3 owners who may have been missing the opportunity to shred snow and kiss the sky with a snowboard. While Wii owners had received an SSX game early in its lifespan poor 360 and PS3 gamers had to wait...and wait...and wait. Well, the waiting is nearly over with and the game will be hitting store shelves next month. You can check out the new trailer for SSX below to see what lies in store for you come February 28th.
The ability to set your ghost record on a track and then have your friends race against it is kind of cool. It reminds me of a more advanced version of EA's Autolog for their Need for Speed games.
If you've been itching to hop out of helicopters, scale down mountains, ride decrepit train cars, outrun avalanches and survive the nine deadly descents, then you can look for SSX to land on store shelves beginning February 28th for the Xbox 360 and PS3. For more info, feel free to visit the Official Website.
Staff Writer at CinemaBlend.
Your Daily Blend of Entertainment News
Thank you for signing up to CinemaBlend. You will receive a verification email shortly.
There was a problem. Please refresh the page and try again.