Saint's Row 2 Ultor Exposed DLC Now Available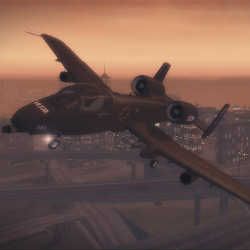 The first downloadable content for Saints Row 2 is here to satisfy your continued gang-banging needs. Ultor Exposed can now be downloaded through Xbox Live or PSN for 800 Microsoft Points ($10).
Ultor is the first of three DLC packs scheduled for the sandbox action game. It's 161 MB and adds the following content to SR2:
Three co-op enabled missions, featuring porn star Tera Patrick.
Six vehicles including an attack helicopter and Formula 1 race car. Three of them have weapons.
New clothing, such as the astronaut suit, alien outfit, and SWAT uniform.
Ten hair styles and sideburns
Two Strong Arm multiplayer maps (Trailer Park & Downtown)
Two Gangster Brawl multiplayer maps (Stilwater Prison & Warehouse)
Competitive co-op mode
Five new Achievements worth 125 Gamerpoints (Xbox 360 version only)
THQ delayed the release of Ultor Exposed for one week so it would coincide with the release of the demo of Red Faction: Guerrilla, another Volition-developed game. One of the new vehicles in Ultor is actually a futuristic scout vehicle from Guerrilla. See, if Ultor was released before the demo, you wouldn't have recognized it. I guess that makes sense.
Your Daily Blend of Entertainment News
Staff Writer at CinemaBlend.