New Sci-Fi Action-Adventure Game Coming Out This Year For PS4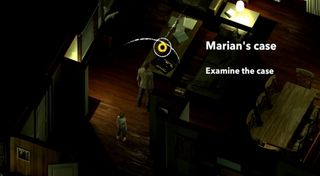 Exploding Tuba Studios recently announced that they have a brand new game in the works called Divide. The title is a throwback to the old-school isometric adventure games that were oh-so-common on PC during the mid and late 1990s.
Over on the PlayStation blog studio founder Chris Tilton explained to gamers what the inspiration was behind Divide and also revealed the game's announcement trailer, which you can check out below.
There's some shades of Crusader, Meat Puppet and Shadowrun in there. According to Tilton he was inspired greatly by Vangelis and Ridley Scott's interpretation of Blade Runner. The game definitely has some hard sci-fi elements to it that seem very grounded in realism.
The design and gameplay probably looks reminiscent to The Brotherhood's Stasis. Story wise it seems similar to games like Another World (also referred to as Out of this World) and other titles where the player is thrust into an unknown world and must discover what's happening along with the player-character.
Divide's core gameplay relies on environmental exploration, combat and computer hacking. While a lot of gamers will likely see similarities to Shadowrun and its cyberpunk influences in there, the big difference is that Divide's combat is in real-time. You don't have to take turns like XCOM to fire off shots or receive return fire. This means players will have to think fast and on their feet to get out of some hairy situations as they face off against other humans and robots alike.
The hacking aspect and rummaging through computer files will likely satisfy the desires of adventure gamers looking for something more meaty than just shooting bad guys and trying to get to the end. There's a lot to discover and plenty to explore in the game as players unravel the mysteries of Divide's world.
In addition to this, Exploding Tuba wanted to give gamers more than just gunplay for enemy encounters. They've also included stealth elements and hacking elements for players to utilize as a way to thwart encounters with the bad guys. This is a great way to give players plenty of options in how they play the game and how they interact with the game world. It was one of the things that not only made Deus Ex titles stand out from the herd, but it was also a great way to give gamers some replay values with the title to try it again and play in a completely different style. Adding in the stealth options to compliment the gunplay is a nice move by Exploding Tuba.
Divide is due to release later this year for the PlayStation 4. It's a very interesting looking game and they'll likely reveal more leading up to its release later this year. The site doesn't mention a release on PC or Xbox One, so it appears that it's a PS4 exclusive for now.
Staff Writer at CinemaBlend.