Secret World's Eerie CG Trailer Kicks Butt For PC And Xbox 360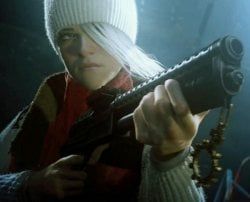 Secret World is a new MMO by Funcom that takes the entire MMO concept and shreds it to tiny little pieces and then recycles it out into the crap yard. Yep, everything that you loathed about MMOs is dead and gone in Secret World, and the new CGI trailer sort of proves that with real world settings and survival-horror gameplay elements.
Funcom set out to make a whole new kind of massive multiplayer online game that didn't revolve around sci-fi worlds, medieval warlords, cheap Lord of the Rings knock-offs or World of Warcraft wannabes. Instead, the game centers around players creating realistic looking characters in real world environments.
The thing that makes Secret World stand out is the presentation, battles and gameplay. Imagine walking through a park when a wraith forms out of all the ravens nearby and then decides to decapitate you…eerie, eh? Well, that sort of stuff happens in Secret World. It's really awesome stuff and the new trailer demonstrates the aim of the game with amazing flair. In fact, this trailer is now marked as a nominee for one of the coolest of the year.
For more information be sure to visit the Official Website. For more gaming news, info, updates and insight, be sure to stay tuned in with Blend Games.
Staff Writer at CinemaBlend.